McKune's Sporting Collectibles
Ordering instructions - Please read before placing your order.

Please order by Item number and Manufacturer (easiest thing to do is "copy N paste" the item into your email. Please EMAIL for availability before sending payment. If you call to place an order and the item has already been held/sold that portion of the order will be refunded with the shipment. Hence - email is best!!!
Non-refundable Shipping and Insurance Costs will be added to all orders.
Small or Paper items up to 1 pound, will be sent post office priority mail $6.00 minimum plus insurance if requested, will offer standard mail for some paper items. Full boxes of ammunition of any type can only be shipped by UPS ground. Please email for total and include your city and zip or country. We do not ship any full boxes of ammo outside the USA.
Larger orders by UPS ground unless you advise special shipping requests.
Upon confirmation send cashiers check or money order to:
Joyce McKune
PO Box 3168
Duluth, MN 55803
If you prefer to pay by credit card ask for a paypal invoice or go to:

Paypal registered email joyce@sportingcollectibles.com
Be sure to include your full Name Shipping Street Address and Phone number & email address.
If payment is not received within 10 days of confirmation, the item will be subject to re-sale to the next person who inquires. For that reason items will not be deleted from these pages until payment is received and items shipped. Alternate lay away plan.
Everything we have is sold with a 5 day inspection privilege. If you are not Happy with any item, for any reason, return it in the Same Condition as received for a full and prompt refund. Call or EMAIL for return shipping instructions.
If you have questions call Pat McKune 218-525-2596
or E-Mail your request/order to: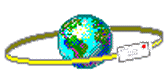 EMAIL
joyce@sportingcollectibles.com

Important notice!

We are not affiliated with any of the manufacturers of the items listed in our web pages. We do not manufacture arms, ammunition or parts. Where possible I have included the manufacturer's web site address on my links page. Most of these companies are no longer in business so no contact information will be available.
Please do not email for gun valuations! Order a copy of the "Blue Book of Gun Values" (for information see reference page).
Pat & Joyce McKune
---

Special Notices

home page
sporting index
antiques index
sporting links*
---
*Link site will be updated as I find sites that might be of interest to the Sporting Arms Collector. Please feel free to EMAIL me with any submissions or suggestions for links to your favorites. Joyce
Last updated 06 Apr. 2014